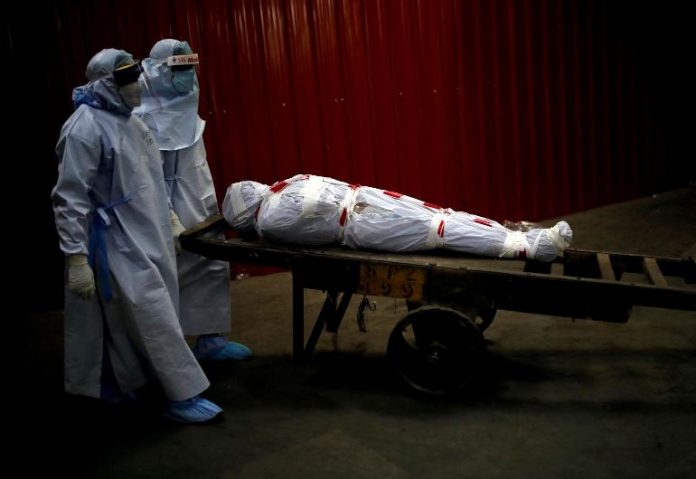 The worldwide coronavirus death toll surpassed 2 million on Friday, according to a Reuters tally, as nations around the world are trying to procure multiple vaccines and detect new COVID-19 variants.
It took nine months for the world to record the first 1 million deaths from the novel coronavirus but only three months to go from 1 million to 2 million deaths, illustrating an accelerating rate of fatalities.
So far in 2021, deaths have averaged over 11,900 per day or one life lost every eight seconds, according to a Reuters tally.
"Our world has reached a heart-wrenching milestone ," United Nations chief Antonio Guterres said in a video statement.
"Behind this staggering number are names and faces: the smile now only a memory, the seat forever empty at the dinner table, the room that echoes with the silence of a loved one," he said, calling for more global coordination and funding for the vaccination effort.
By April 1, the global death toll could approach 2.9 million, according to a forecast from the Institute for Health Metrics and Evaluation.
Given how fast the virus is spreading due to more infectious variants, the World Health Organization (WHO) warned the worst could be ahead.