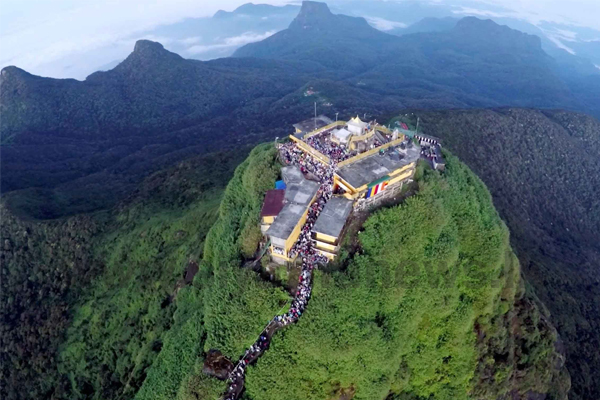 Annual Sri Pada season begins from tomorrow.
The processions, carrying the sacred casket of Relics of the Buddha, sacred objects, and the statue of God Saman left the Sri Pada Raja Maha Viharaya in Galpottawa Pelmadulla following religious observances this morning.
The processions will proceed via four roads and will reach the upper precincts of Sri Pada, where the sacred objects will be placed tomorrow morning until the end of the Sri Pada season (Vesak Poya).
Pilgrims will not be allowed to visit Sri Pada until January 31 due to the COVID-19 pandemic.