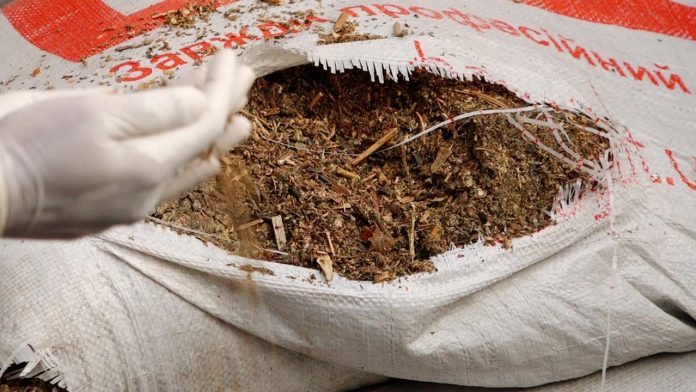 Sri Lanka Customs seized "Agricultural Plant Waste" from 28 containers at a container yard in Wellampitiya Road, Orugodawatta.
According to a statement from Sri Lanka Customs, the cargo declared to Customs as "Whole Coriander Seeds" imported from Ukraine was revealed to contain eight consignments of "Agricultural Plant Waste," following the initial investigation.
The consignment was exported to Sri Lanka from Agronika Trade LLC in Ukraine and initially, eight containers had arrived in Sri Lanka on 10th December, while another 20 containers arrived on 21st December.
According to Sri Lanka Customs, the consignment was accompanied by a Phytosanitary certificate from the State Service of Ukraine on Food Safety and Consumer Protection of Ukraine, which is the competent authority to certify the quality of the agricultural goods.
The Central Environmental Authority, which examined the four containers sent initially, recommended to re-export the goods with immediate effect.
The Sri Lanka Customs said, currently 24 containers are lying inside the Colombo Port and the remaining four containers seized by Customs officials are inside the Examination Yard of Sri Lanka Customs.
Further investigations into the matter are being conducted by the Consumer Protection Unit of Sri Lanka Customs.