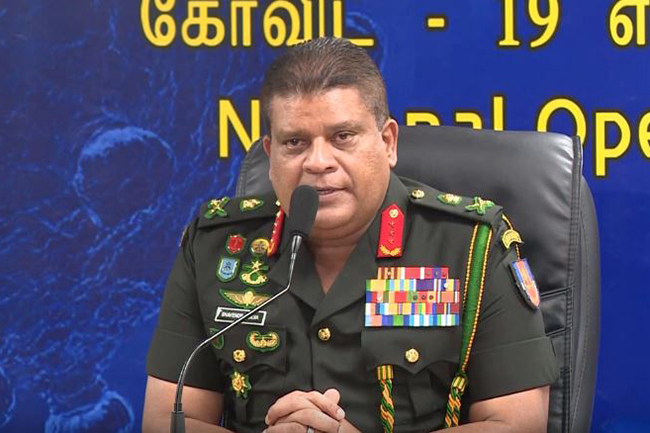 Army Commander Lt. Gen. Shavendra Silva says he expects no further restrictions to be imposed on this Christmas.
The general public to restrict their travel plans as far as possible, bearing in mind the fast-spreading nature of the virus both at home and abroad, Army Commander reminded.
Another 580 people tested positive for the virus yesterday. These include several people who had returned to the island from overseas, he added.
Of the new cases, 228 are from Colombo, 108 from Gampaha, 68 from Kalutara, 40 from Kandy, 18 from Trincomalee, and 17 are from Matara.
Out of the new cases, 49 people from the Mahara Prison and 15 from the Negombo Prison also tested positive, he further added.
With these latest figures, the total number of confirmed cases of COVID 19 in SL has increased to 38,638.
8232 infected patients continue to receive treatment at hospitals across the island.
Yesterday, one person was confirmed to have died from the virus, raising SLs death toll to 184.
Meanwhile, the President of the Sri Lanka Public Health Inspectors' Association Upul Rohana says that at present there are three COVID 19 high-risk groups.
The three groups are:
1. Those employed in the Western province and are returning to their homes outside the Western province for the holidays.
2. Those entering the Western province to purchase goods and services, and failing to adhere to health regulations and practices.
3. And those residing in once isolated areas but now traveling to other parts of the country, especially Nuwara Eliya, Trincomalee, and Kandy – making bookings at hotels and other lodging facilities.
Taking into consideration the widespread nature of COVID 19 in the Colombo district, these groups could pose a risk to other parts of the island, said President of the Sri Lanka PHI Association Upul Rohana