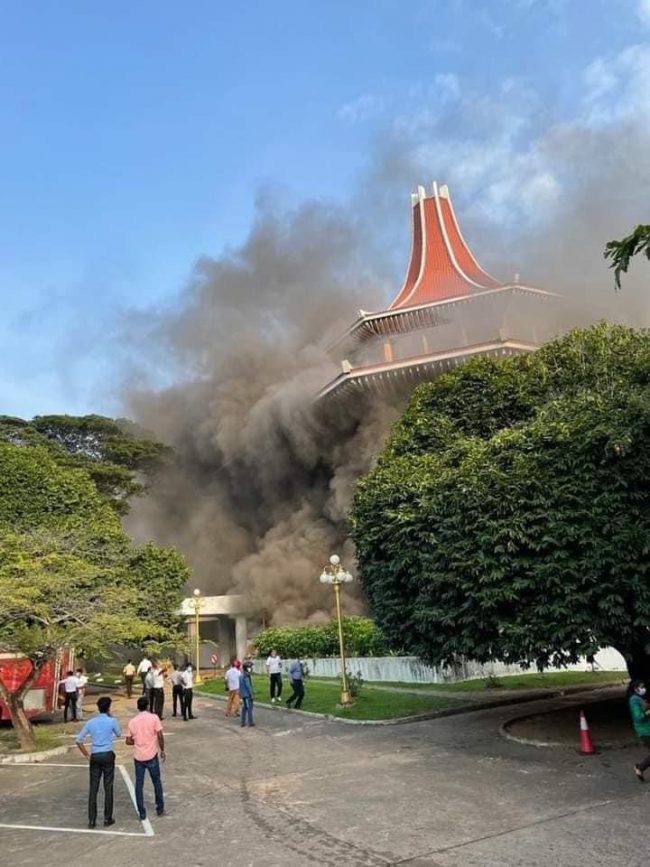 The Criminal Investigation Department has launched an investigation into the fire that broke out at the Supreme Court Complex in Colombo, on Tuesday (Dec. 15), Sri Lanka Police said.
"Based on the instructions of the Inspector General of Police, the CID initiated investigations into the fire, with three teams appointed to conduct investigations headed by a Police Superintendent, Police Spokesperson DIG Ajith Rohana said on Wednesday (Dec. 16).
The fire was reported at around 4:30 pm on Tuesday, at waste storage at the Supreme Court Complex and the Colombo Fire Brigade & Sri Lanka Air Force successfully doused the fire.
According to the DIG Ajith Rohana, statements were recorded from personnel attached to the maintenance and security units at the Supreme Court Complex.
"The Government Analyst's Department visited the scene yesterday and Government Analyst's Department is scheduled to visit the complex again today (16). In addition to that, an Electrical Engineer also visited the scene yesterday and collected evidence. The Police Scene of Crime Officers are assisting the experts to collect scientific evidence from the scene," the Deputy Police Chief said.
The reason for the fire is yet to be ascertained and further investigations are conducted by the CID.
No documents or property were damaged during the fire, according to the Deputy Police Chief.
Meanwhile, Secretary to the Ministry of Justice, M.M.P.K. Mayadunne said Sri Lanka Air Force took measures on Tuesday night (Dec. 16), to remove the smoke inside the premises.
The secretary further noted the archives or any other property, were not damaged by the fire.
According to Mayadunne, based on the situation at the premises this morning, a decision will be taken on the continuation of court proceedings.