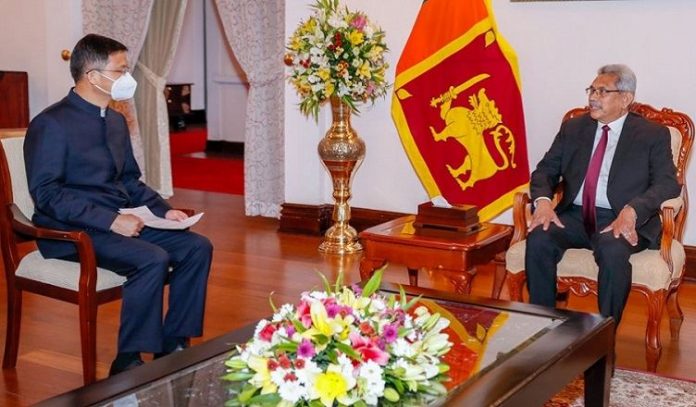 Sri Lanka has made it a priority to attract investments instead of borrowing from foreign nations in its development efforts, said President Gotabaya Rajapaksa when he met the newly appointed Ambassador of the People's Republic of China to Sri Lanka Qi Zhenhong at the President's House on Thursday (19).
The President said China was instrumental in Sri Lanka's infrastructure development, especially after winning the war against separatism, adding projects initiated with China's support have high revenue and job creation potential.
"My intention is to reap the maximum benefits of these schemes before the end of the term,"the President said.
Further, the President said his main goal is to bring about the kind of rural development China achieved over the past two or three decades and to uplift the living standards of the rural population in Sri Lanka, and urged China to support these efforts.
In response, Ambassador Qi Senhong said his government was ready to make the maximum possible contribution to the success of Sri Lanka's economic and social development efforts.
He also said China wants to see Sri Lanka emerge as a prosperous country.