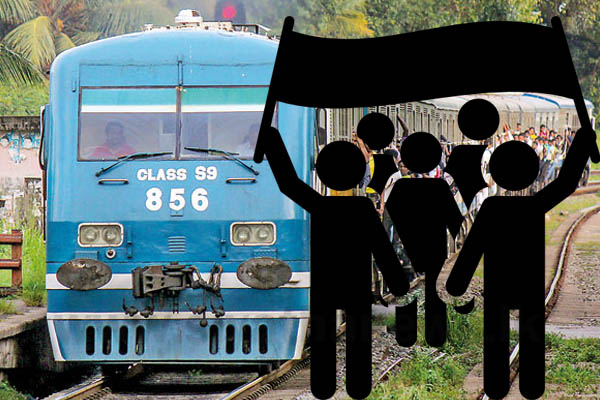 The Railway trade union action enters its 9th consecutive day today (October 4) as the trade union representatives firmly state that their protests will not end despite the railway service being declared an essential service.
President of the Railway Drivers Association, Indika Dodangoda says that this protest was implemented by Railway drivers, regulators and supervisors due to their long-lasting pleas to remove their salary anomalies being unheard on multiple occasions.
Last night a special gazette was issued under the orders of President Maithripala Sirisena declaring the railway service as an essential service.