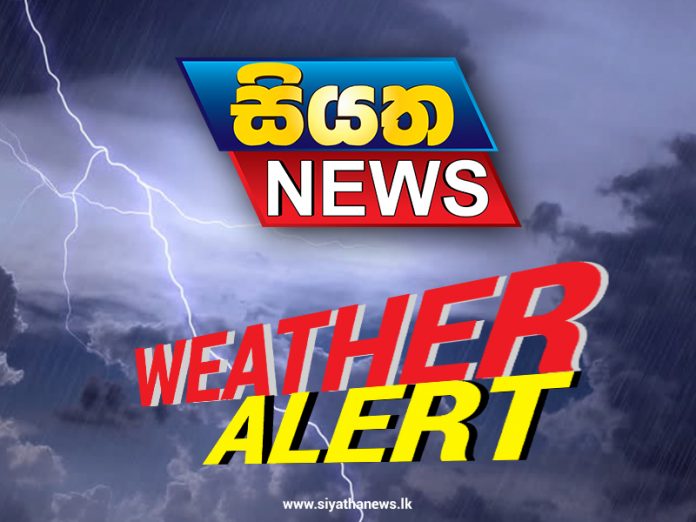 There is a possibility for strengthening of wind speed over the island (up to 50kmph) and over the surrounding sea areas (up to 60-70kmph) during today and tomorrow.
Showers will occur at times over Eastern, Central and Uva provinces and Polonnaruwa district.
Several spells of showers can be expected over Northern Province and Anuradhapura and Hambanthota districts.
Fairly heavy falls of about 75mm can be expected in some places over the Central and Uva provinces.