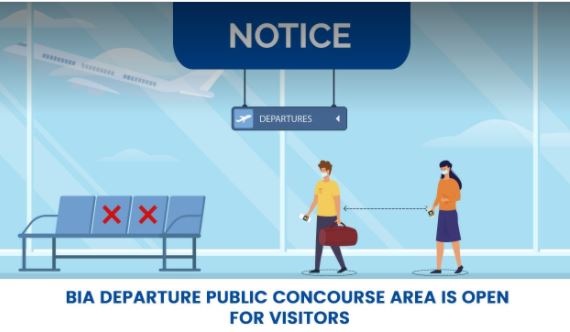 The departure public concourse of the Bandaranaike International Airport (BIA) in Katunayake has been reopened for visitors from 9.00 am today (05).
However, only one visitor will be permitted to accompany a passenger, the airport officials noted.
The visitors are urged to adhere to the Covid-19 health guidelines introduced by the authorities.
In the meantime, the passengers who did not use their duty-free baggage allowance due to mandatory quarantine procedure are allowed to purchase duty-free items form the shopping complex at the arrival terminal.
These passengers are granted a one-month period from the date of completion of mandatory quarantine to make their purchases.