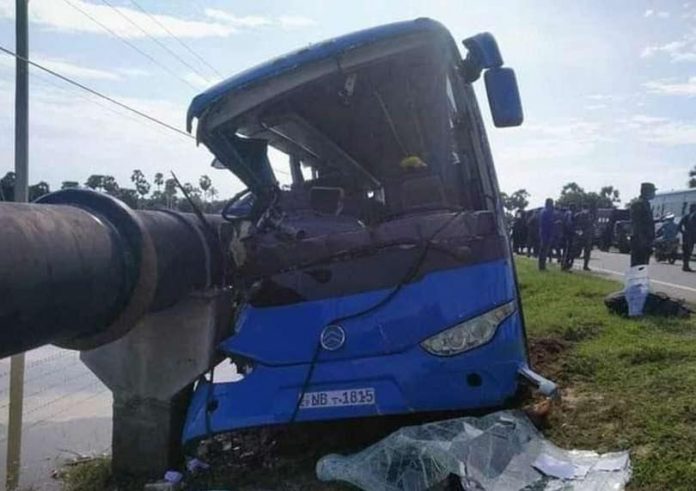 At least 17 passengers were injured when a bus transporting a group of Sri Lankan expatriates to the Vidatthapalai Army quarantine centre in Kilinochch,i veered off the road and crashed into a wayside water pipeline near the Palai police station.
A group of 256 Sri Lankan expatriates who arrived from Lebanon was being transported to the quarantine centre, when one of the buses carrying the passengers met with the accident.
Police said the driver had fallen asleep while at the wheel and lost control of the bus. The injured were admitted to Palai hospital and four of them who were in critical condition including two women were transferred to the Jaffna Teaching Hospital. Both the bus and the water service pipeline had been extensively damaged.