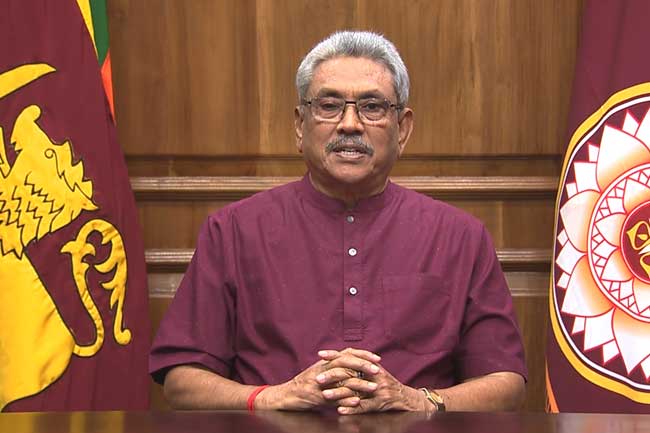 President Gotabaya Rajapaksa says that his government has curtailed the opportunity for any form of extremism to raise its head again in Sri Lanka.
The President mentioned this during a special address to the nation to mark the first anniversary of his Presidency.
He added that there is no room for the underworld and drug networks to carry out their operations within prisons.
He says that the era of betraying war veterans, selling national resources, readily accepting any deal over short-term gains, or allowing foreign forces to intervene with the internal affairs of the nation has now ended.
Sri Lanka is ready to hold friendly relations with all nations, President Rajapaksa stated. Sri Lanka has once again shown its stance as a proud sovereign nation that is neutral and is not a party to conflicts between powerful nations, he added.
President Rajapaksa says that he has not considered the position of the Presidency as a privilege but only a responsibility. Therefore, he has worked to eliminate unnecessary expenses, waste, and empty pomposity, the President said.
"My success or failure is best measured by public opinion, not organized propaganda spread on social media by political opponents on social media."
Full text of the address to the nation by His Excellency the President Gotabaya Rajapaksa broadcast over all television and radio channels on 18.11. 2020