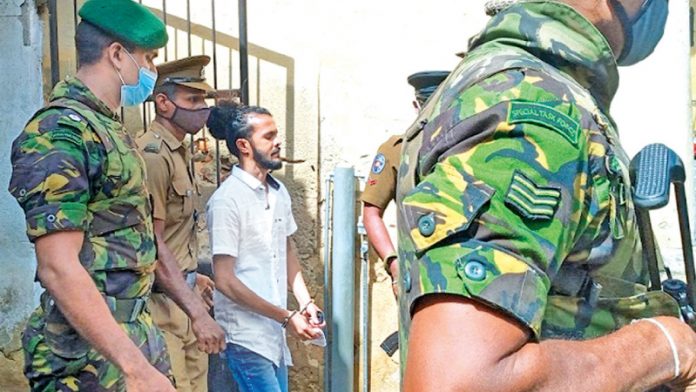 Court of Appeal today (23) fixed a petition filed by notorious underworld figure Janith Madushanka, operating under the alias 'Podi Lassie', for support on the 10th of November.
The petition was taken up before Appeals Court President, Justice A.H.M.D. Nawaz and Justice Sobhitha Rajakaruna.
Through his petition, 'Podi Lassie', claiming to have received threats to his life, has requested the Appeals Court to order the prison officials take measures to ensure his personal safety.
The judge bench has issued notices to the Superintendent of Boossa Prison, the Commissioner General of Prisons, the Acting Inspector General of Police and several others, who were cited as the respondents of the petition.
'Podi Lassie' is currently being held at the high-security prison in Boossa over several criminal offences.
Claiming that he has received serious threats to his life while in prison, the petitioner has noted that the prison authorities are obligated to ensure the safety of inmates.
'Podi Lassie' was named as the second suspect in the case filed over the death threats made in public at the Boossa Prison, against the President, the Defence Secretary and certain high-ranking officers of the Prisons Department.