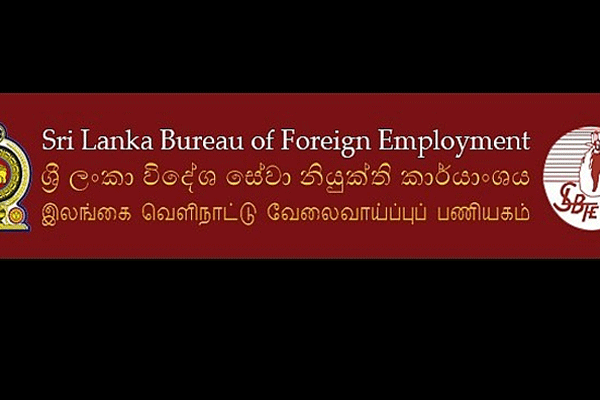 The Government will pay compensation for families of the deceased who have submitted their claims to the Sri Lanka Bureau of Foreign Employment (SLBFE), an official from the Bureau told the media yesterday.
The official said that some 68 migrant workers including 31 from Saudi Arabia have been reported dead due to the COVID-19. However, he pointed out that only 14 families have made their claims for compensation.
The SLBFE has taken steps to provide insurance compensation to 14 migrant workers who died due to Covid-19.