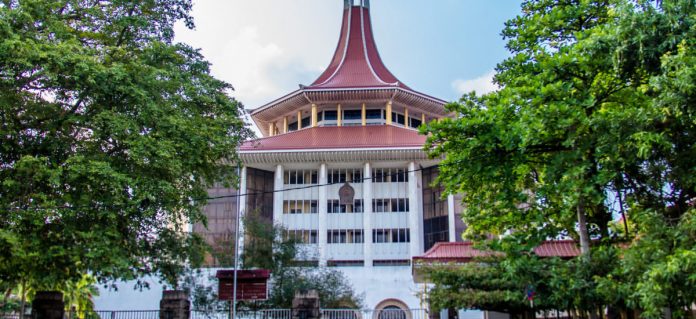 The Sri Lankan Court of Appeal ordered the Central Environment Authority to send all 242 freight containers with garbage which were shipped to Sri Lanka, back to the United Kingdom.
The Court of Appeal announced the verdict concluding the examination of the petition filed by the Centre for Environmental Justice.
The matter was examined by Court of Appeal President H. M. D. Nawaz and Justice Sobitha Rajakaruna and the bench ordered for legal action be instituted against all establishments involved in shipping those freight containers to Sri Lanka.
Hayleys Free Zone Limited, ETL Colombo (Pvt) Ltd, The Director-General of the Sri Lanka Ports Authority, the Board of Investment of Sri Lanka, Central Environment Authority, and the Attorney General were named as respondents in the matter.