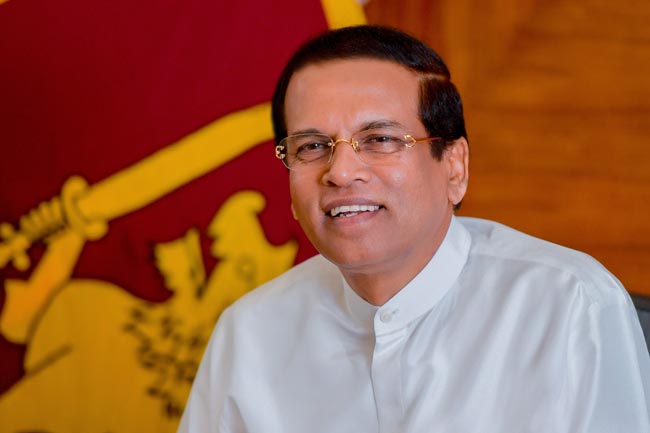 The Yahapalana Government was like a mismatched marriage and dealing with former Prime Minister Ranil Wickremesinghe was like dealing with a 'political devil', former President Maithripala Sirisena said giving evidence to the PCoI probing Easter Sunday attacks on Monday.
Testifying before the Commission, the former President said that within the first week of the Yahapalana Government, disputes arose between him and the former Prime Minister.
"Within the first week of the former government, Wickremesinghe wanted to appoint Arjuna Mahendran as the Governor of Central Bank, but I was not in favour of that decision, since Mahendran was a citizen of Singapore."
"But Wickremesinghe continued to say that Mahendran was the right person to handle the Central Bank. I did not want to create a conflict within a week of coming to the office and left it at that," he said.
"PM Wickremesinghe had instructed former Ministers not to work according to my instructions," he said.
He said that after the 52-day government, most of the ministers did not obey his directives.
"The Commanders of the Forces and the military intelligence officers acted upon my instructions. But the leader of the other faction of the coalition government had advised officials and ministers not to follow my instructions," he said.
Meanwhile, when asked how he came to know that the former Prime Minister had given such advice, the former President said that it had become clear through several incidents.
"The former Prime Minister has instructed the Minister of Finance and the Central Bank not to act on the recommendations made by the National Economic Council, which was active under me, especially for economic management," he said.
Former President also said that former Prime Minister had a serious issue with him after the appointment of the Presidential Commission of Inquiry to investigate the Central Bank Bond Scam.