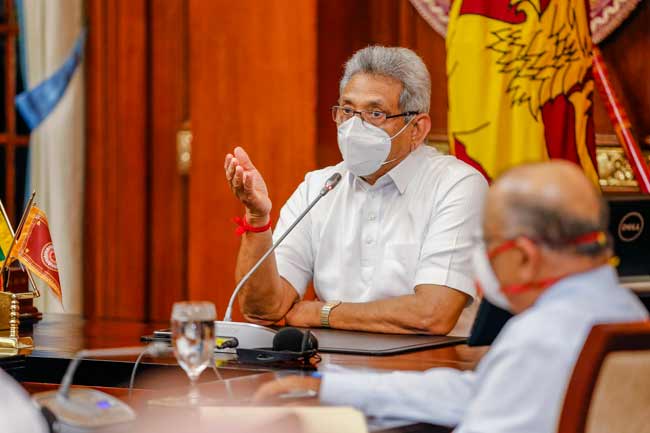 Medical experts have pointed out the main reason for the recent COVID-19 spread is the fact people had forgotten to follow the health guidelines with the passage of time, reported the President's Media Division.
At a meeting with the Presidential Task Force established to combat COVID-19 in Sri Lanka, President Gotabaya Rajapaksa had instructed to expedite contact tracing and to increase PCR tests to identify those infected with COVID-19 in order to prevent the spread of the coronavirus.
Instructions were also given at the meeting to conduct random PCR tests across all districts in Sri Lanka especially at institutions that provide employment for large numbers.
President Gotabaya Rajapaksa had called on the authorities to conduct an extensive investigation to trace the root cause of COVID-19 re-emerging from within the community after a period of 02 months.
The need to gazette the existing COVID-19 prevention laws and regulations were widely discussed in the meeting.
"We cannot repatriate all Sri Lankans at once because we have limitations as we have to impose a mandatory quarantine of 14 days," said President Gotabaya Rajapaksa speaking on the plethora of messages he receives from overseas Sri Lankans seeking to return home.