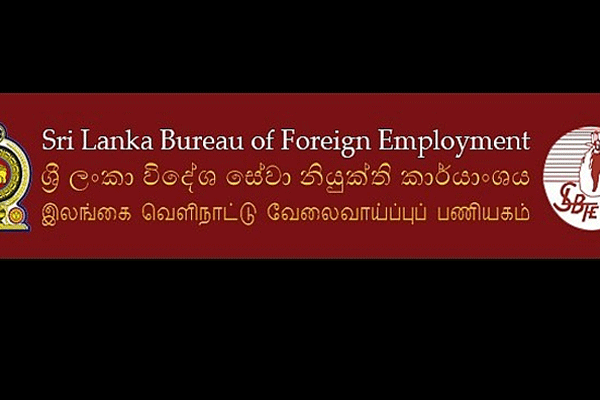 A new procedure has been introduced to grant recommendations for migrant workers who lost employment due to the COVID-19 outbreak, to seek employment at other places of work, Sri Lanka Bureau of Foreign Employment said.
According to the Sri Lanka Bureau of Foreign Employment, the new procedure was introduced with effect from the 15th of September and all foreign employment agents were informed of the new procedure via a circular.
Under the new procedure, migrant workers who are unable to return to the island and whose contracts have expired will be able to engage in other employment.
The approval in this regard and the security stamp for the passport could be obtained from the Labour Welfare Division of Sri Lankan foreign missions overseas.