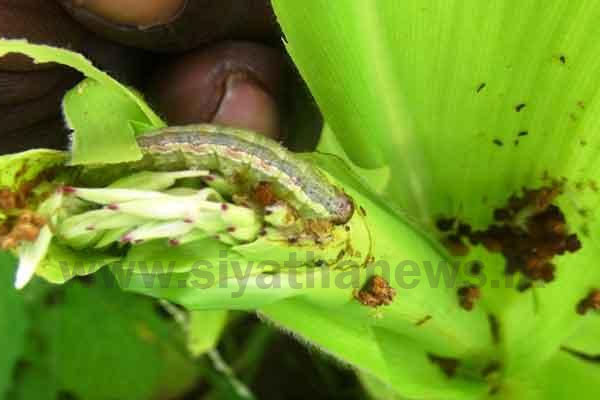 The corn cultivation in Matigahatenna, Badulla is at the brink of destruction due to the Fall armyworm (also known as, "Sena Dalambuwa") invasion.
According to farmers in the area, close to 30 acres of corn cultivation in the Matigahatenna village in Passara, Badulla was destroyed by the Fall armyworm.
"A huge crisis would be created if the invasion spread to the paddy cultivations," farmers in the area said.