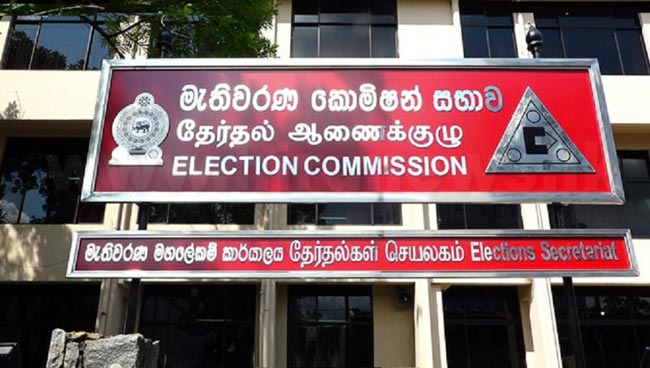 Election campaign activities of the 2020 Parliamentary Election, are prohibited with effect from midnight today (Aug. 2), election officials said.
Any propaganda activity including conducting propaganda meetings, conducting pocket meetings or house meetings, visiting residences to canvas, distribution of handbills related to the election, display of advertising placards at party offices and display of posters, placards or banners are prohibited, according to the National Elections Commission.
"All political parties, groups and candidates are requested to extend their support for the conduct of a free and fair election, by abstaining from any propaganda activities during the silent period, which commences from midnight today," Saman Sri Ratnayake, Commissioner-General of the NEC urged on Sunday (Aug. 2).
Meanwhile, Police Spokesperson SSP Jaliya Senaratne said, special operations will be carried out starting today, to prevent any form of illegal election propaganda activities.