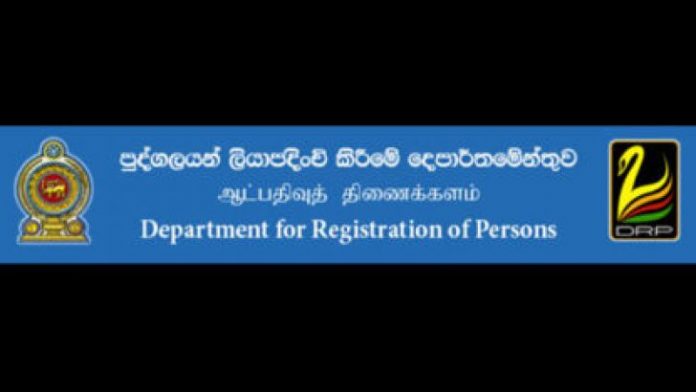 The one day service for the issuance of National Identity Cards will re-commence on Monday (June 22).
"Only a limited number of applicants will be provided the services daily," Viyani Gunathilake, the Commissioner-General at the Department of Registration of Persons said on Monday (June 22).
Accordingly, the one day service for the issuance of NIC can be obtained by only 250 applicants per day, from the Head Office in Battalamulla.
50 National Identity Cards will be issued daily, from the Southern Provincial Main ID Office in Galle.
Those who require the service must submit an application certified by the Grama Niladhari Officer, to the NIC Division of the respective Local Divisional Secretariats.
Thereby, they are advised to obtain a reservation number for a day and time convenient for the applicant within 10 working days.
The National Identity Card can be obtained by visiting the Head Office on that particular date.