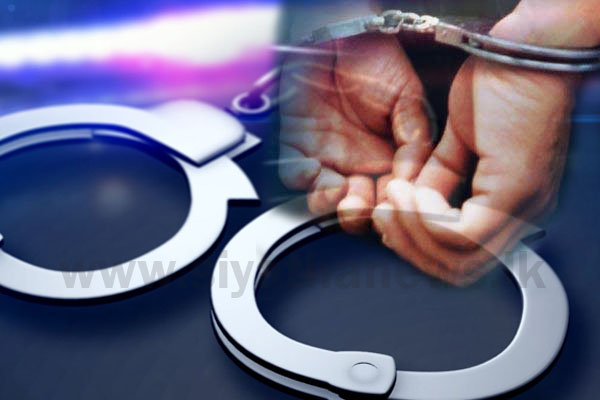 Three suspects including a subordinate of an underworld gang member who is currently in remand custody were arrested in Ambulgama, Hanwella on Monday (June 22).
Dasun Buddhika Jayathilaka alias "Akku", who is one of the main subordinates of underworld gang member Indunil Kumara alias "Indu" was arrested along with two others, according to Police Special Task Force.
The suspects have been handed over to Hanwella Police for further investigations.
Four sharp weapons and a fake pistol were also seized during the arrest.