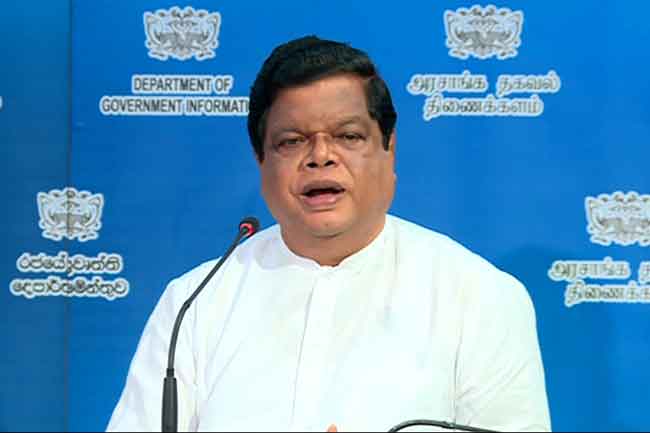 The Government of Sri Lanka decided to use alternative methods to disperse protests and demonstrations in the future, instead of police using force.
Joint Cabinet Spokesperson Minister (Dr.) Bandula Gunawardena speaking to reporters said the Cabinet of Ministers extensively discussed the incidents surrounding the dispersing of activists from the Frontline Socialist Party who demonstrated in two locations in Colombo on Tuesday.
He said the Director-General of Health had not given a green light for protests and demonstrations to go ahead in accordance with health guidelines.
Minister Gunawardena went on to note, images from the protest clearly depict the first attack was made on police by the organizers of the protest adding the police using force was in reaction to it.
He said the President insisted not to use force and follow other methods to disperse crowds.
The Joint Cabinet Spokesperson went on to note, those involved in protests would be subject to 14 days or 21 days quarantine period.