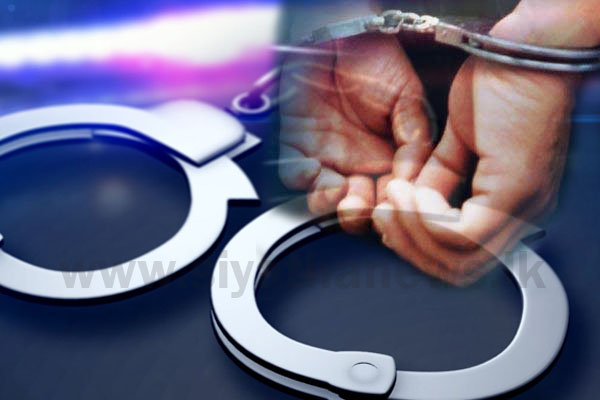 Another suspect has been arrested in connection with the recent shooting incident at the Laksetha Sevana housing complex.
The 38-year-old suspect from Maligawatta has been arrested over the charges of aiding and abetting a crime.
The arrest has been made by a team of Maligawatta Police officers, last night (02).
The arrestee will be produced before the Aluthkade No. 04 Magistrate's Court, today (03).
On May 30, a 35-year-old resident of Laksetha Sevana Housing Complex in Maligawatta was gunned down at the housing complex itself. The victim was admitted to the Intensive Care Unit (ICU) of the  Colombo National Hospital.
A suspect, arrested on May 31 in connection with the incident, is currently held until June 07 under a detention order obtained from a magistrate, yesterday (01).
Another 2 suspects, from Wellampitiya and Maligawatta, were arrested by the Colombo Crimes Division (CCD) on June 01.
The main suspect of the incident was also arrested on the same day with a locally manufactured revolver gun, near a supermarket in Kotahena Police Division.