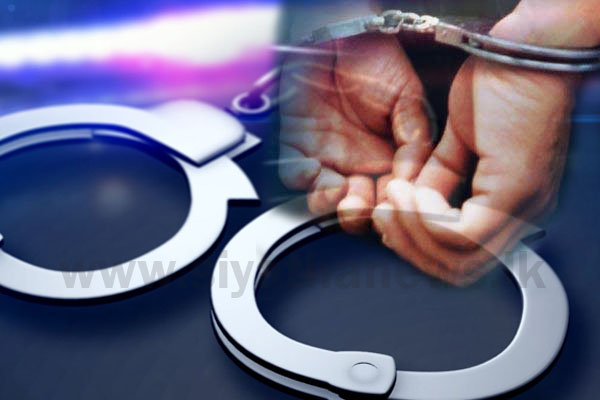 An underworld figure out on bail named ' Angulane Anju Rosa' has been arrested in Akuressa, Matara, in connection with the recent shooting attack on a restaurant in the area of Soysapura in Moratuwa.
The arrest made by the Colombo Crimes Division (CCD) took place yesterday (01).
Reportedly, 'Rosa', along with previously arrested 'Konda Janiya', has had a hand in the shooting incident.
'Rosa' had been produced before the Matara Magistrate's Court last evening and obtained a detention order on him for further interrogation, said the Police.
A restaurant in Soysapura first came under an attack by an unidentified group of persons wielding swords during curfew hours on May 19.
Three police officers were subsequently stationed at the restaurant to ensure its security and safety.
However, on the night of May 28, a group of persons had carried out an attack again. This time they had opened fire at the restaurant while the three police officers were on duty.
The owner of the restaurant had stated that he had been receiving continuous death threats from a person in Dubai, who had been trying to extort money from him.
Subsequently, 03 police officers – one sergeant and two constables – who were on duty at the restaurant when it came under a gunfire attack, were interdicted over charges of neglect of duty.
Investigations into the incident are being carried out under the directives of the Senior Superintendent of Police (SSP) in charge of Mount Lavinia Division.
Three suspects were taken under the custody of police over the initial attack on the restaurant on May 19.
On May 30, an underworld figure named 'Konda Janiya' was arrested in connection to the incident at Eluwila, Panadura.