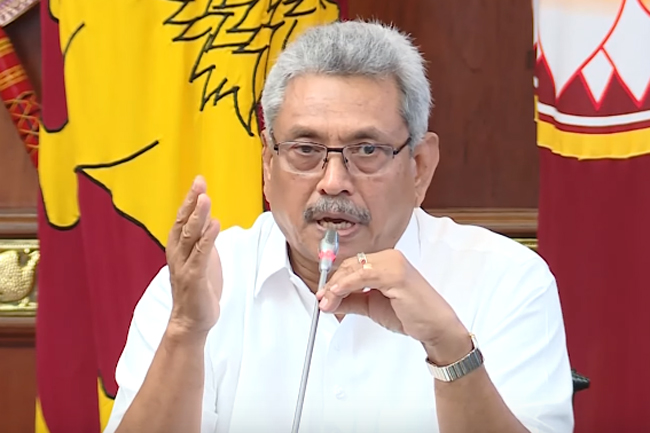 President Gotabaya Rajapaksa has extended the term of the Presidential Commission of Inquiry appointed to probe irregularities concerning ETI Finance by three months.
According to a gazette issued by the President, the term of the commission which ends today (April 9) has been extended until April 9.
The extension had been granted for the commission to complete its tasks and to present its final report to the President.
The commission has been mandated to investigate the "wrongdoing, irregularities and malpractice" concerning ETI Finance Ltd, a gazette issued previously read.
Retired supreme court judge KT Chitrasiri heads the commission which comprises retired Solicitor General Suhanda Gamlath and senior banker D.M. Gunasekera.