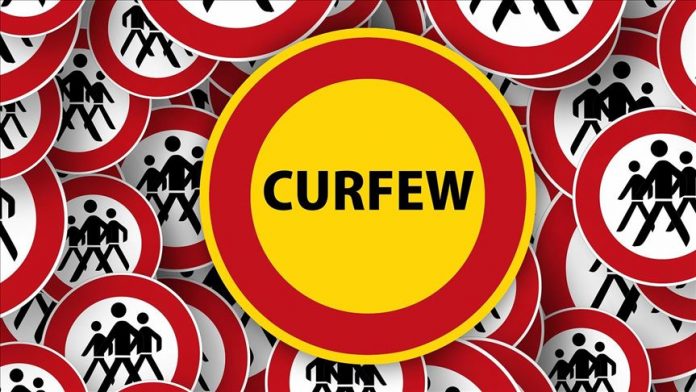 The curfew imposed in all but 6 districts in the country was temporarily lifted at 6.00 a.m. this morning (30).
The curfew will be re-imposed at 2.00 p.m. later today.
However, the curfew in Colombo, Gampaha, Kalutara, Puttalam, Kandy and Jaffna district will continue until further notice as these 6 districts have been identified by health authorities as high-risk areas for the COVID-19 virus infection.
Traveling to and from all districts is completely prohibited except for the purpose of providing essential services.
Authorities say those who misuse regulations introduced with the aim of continuing essential services will severely be dealt with according to the law.
Since the sole purpose of these measures is to ensure the well-being of the people of this country in the wake of the COVID-19 outbreak, the Government requests the public to strictly follow the guidelines in a responsible manner.
Meanwhile, Atulugama in the Kalutara district and Akurana in the Kandy district have been declared isolated areas. Entry to or exit from these two villages have been completely prohibited.
The Army Commander has urged the general public as well as shop-keepers to strictly adhere to social distancing practices and all other health guidelines once the curfew is lifted in some areas on Monday (30) for the convenience of the masses.
Lieutenant General Shavendra Silva, who is also the Head of the National Operation Centre for Prevention of COVID-19 Outbreak (NOCPCO) mentioned this in a special statement released to the media this evening (29).
"Shop-keepers should ensure all essentials and food varieties are issued to the public in a systematic manner while sticking to health guidelines," he said further.
People should avoid thronging one particular mall or shop en masse, instead, they can use other food stores and retail shops in specific areas as well, the Army Commander noted.
"You run the risk of both transmitting or contracting this deadly infection unless you strictly follow these guidelines during the curfew-relaxed period. Since all these measures are for your own benefit, people are kindly urged and requested to act with restraint and behave socially responsible at this critical hour of this health crisis," he appealed to the public.