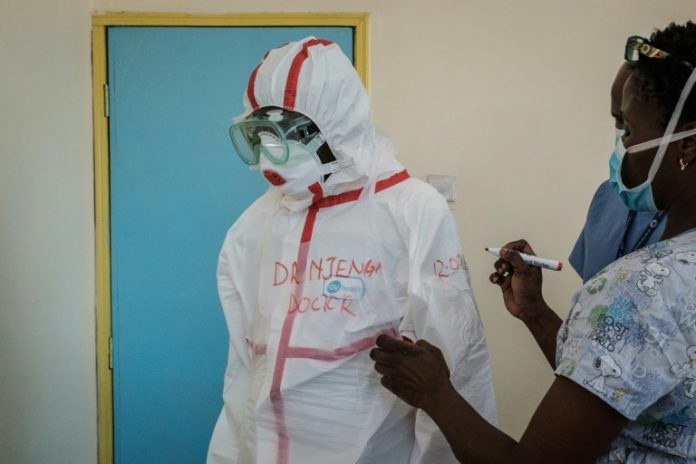 As of Tuesday, there have been more than 422,000 people infected by the novel coronavirus worldwide, and over 18,900 have died, according to a tally by Johns Hopkins University, which is tracking World Health Organization (WHO) figures and additional sources.
Mainland China still has the most cases of any country — as of the end of the day Tuesday 81,218 people there have been infected, 3,281 of whom died and 73,650 of whom recovered — but the numbers in hard-hit Italy are getting closer. More than 69,000 people have been infected in Italy and at least 6,820 have died, according to Johns Hopkins.
While Italy is the current epicenter of the virus, the WHO said it is possible it could shift to the United States. Last Wednesday, there were about 3,500 cases in the US, according to the WHO.
As of late Tuesday night, the country has at least 52,976 cases across all 50 states, the District of Columbia, Guam, Puerto Rico and the US Virgin Islands, according to a CNN tally. At least 705 people have died, including 210 in New York, 123 in Washington state and 46 in Louisiana.
The increase is likely due in part to both the virus' exponential spread and increased testing efforts country-wide.
To combat the virus' spread, authorities across the US are ordering most residents to stay at home — 55% of the nearly 330 million people living in the country will be subject to such measures. They're not alone — a staggering 2.5 billion people — nearly a third of the world's population — are under coronavirus-related movement restrictions. The most audacious of all these stay-at-home orders is likely in India, which has asked the majority of its 1.3 billion population to stay home for 21 days.
On Tuesday, the International Olympic Committee president Thomas Bach and Japanese Prime Minister Shinzo Abe announced the Summer Olympic Games in Tokyo would be postponed until next year. They agreed to keep the name as Tokyo 2020 and said the Olympic flame would stay in Japan.
The Olympics have never been rescheduled in peacetime. In 1916, 1940 and 1944, the Games were canceled because of world wars.
As Japan now prepares for the logistical nightmare that is rescheduling one of the world's biggest and most popular events, Tokyo 2020 organizing committee chief executive Toshiro Muto said Tuesday that it was unclear who would cover the additional costs arising from pushing back the Games.