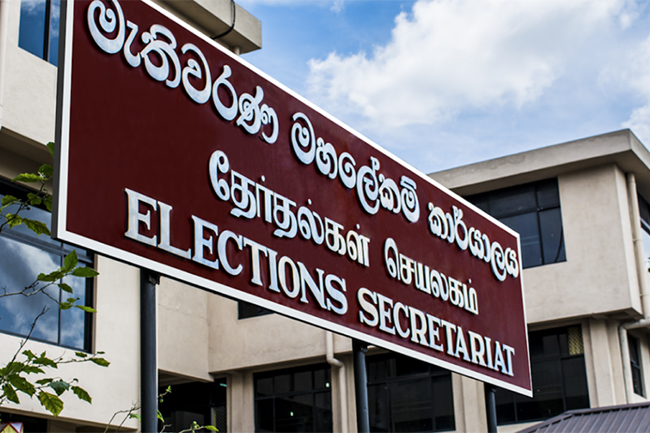 Accepting nominations for General Election 2020 is due to conclude at 12 noon today (19).
The Election Commission stated that nominations for all 22 districts will be accepted until 12 noon.
Presenting objections for the nominations will be allowed for a period of 1 and a half hours from 12 noon to 1.30 pm today.
After considering the objections, District Returning Officers will submit a list of political parties and independent groups that will contest the parliamentary elections for each district to the Election Commission.
Accepting cash deposits from independent groups ended yesterday (18), and 357 independent groups had deposited money for 22 districts.
The largest number of independent groups – 36 groups –has deposited money in the Digamadulla District.
As of yesterday, 82 political parties and 250 independent groups had submitted their nominations for the parliamentary polls.
The Sri Lanka Podujana Peramuna (SLPP) has informed its candidates to strictly adhere to the instructions given by the Elections Commission today.
General Secretary of SLPP Attorney-at-law Sagara Kariyawasam stated that disciplinary action will be taken against candidates who do not comply with the election law.
Meanwhile, former Parliamentarian Sujeewa Senasinghe stated that 'Samagi Jana Balawegaya' will hand over nominations for all districts today.
However, former MP Vajira Abeywardena stated that the United National Party (UNP) will be handing over their nominations today.