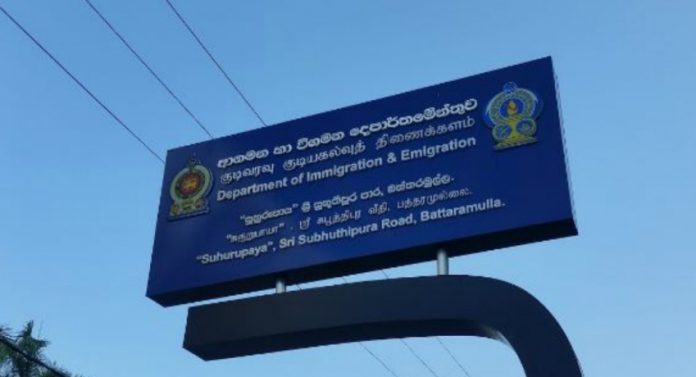 The Department of Immigration and Emigration has been taken over by the Ministry of Defense.
The relevant gazette notification has been published by President Gotabaya Rajapaksa yesterday (17).
Previously, it had been under the Defense Ministry, However, later, it was assigned under State Minister of Defense Chamal Rajapaksa.
However, the Department has reassigned under the Defense Ministry and matters relating to immigration and emigration, and Sri Lankan citizenship will be inserted into the duties and responsibilities of the Ministry.