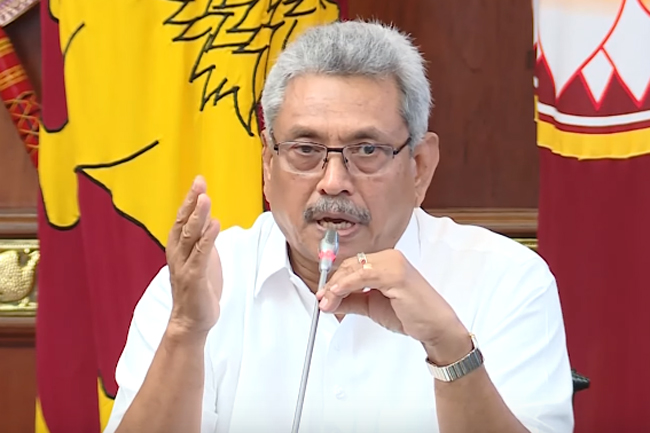 Sri Lanka is not at a point where the entire country should be quarantined, says President Gotabaya Rajapaksa.
Addressing the meeting of National Operations Centre for the Prevention of Covid-19 this evening (17), the President noted that arrival of passengers in to the country should be halted.
He emphasized that every citizen must act responsibly with regard to the prevention of the virus in Sri Lanka and the quarantine process, while pointing out the instances where certain persons failed to do so.
The President also spoke of the possibility of home-quarantining the passengers who arrived in the country from Italy, South Korea and the certain other countries before Sri Lanka imposed travelrestrictions.
During this meeting, Commander of Army Lieutenant General Shavendra Silva was appointed as the Head of the National Operation Centre for the Prevention of Covid-19.