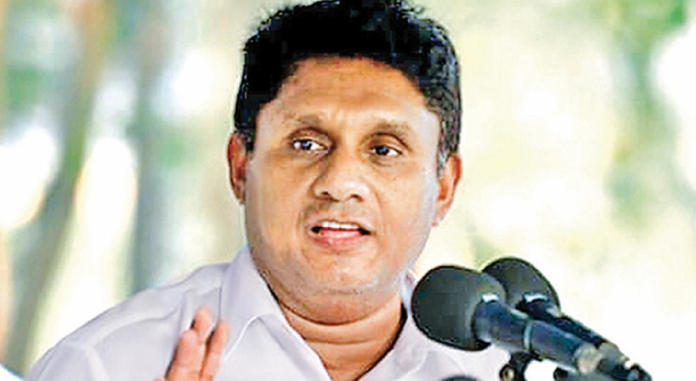 Leader of the Samagi Jana Balawegaya Sajith Premadasa has urged the government to utilise the funds allocated for the general election, towards mitigating the spread of the Coronavirus.
"It is a serious mistake of the government to remain silent over this problem. We are ready to extend our support," Premadasa told reporters at a media briefing yesterday (March 15).
He added that human lives must be given priority over other matters.
The former Opposition Leader explained that conducting the election would be a futile exercise as all public gatherings have been banned to curb the spread of the novel disease.
"Public meetings have been suspended for two weeks. We can neither engage in door to campaigning nor distribute leaflets. Against this backdrop, how can the election be held?," Premadasa pointed out.
Responding to queries raised by journalists, the leader of the political alliance said he would not request the National Election Commission to postpone the polls, as he would be accused of being afraid to contest the election.
"That is something that has to be done by the government," he stated