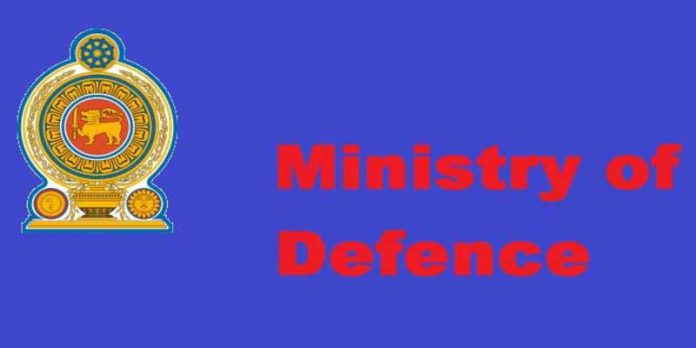 Sri Lanka Army has appealed to all those who are under quarantine to fully support this pivotal national requirement at this critical hour, irrespective of minor shortfalls or lapses in the implementation of the 14-day long quarantine process.
Issuing a media release, the Army said that Sri Lanka, being one of the first few countries to bring back its citizens safely from coronavirus-affected Chinese province and to accomplish effective quarantine procedures, is now geared up to redo the same, starting from yesterday (10) after accommodating three-digit numbers, arriving from the virus-hit Italy, South Korea and Iran in the improvised quarantine centres at Punani and Kandakadu.
The Government on a directive of the President, Ministry of Health and the Ministry of Defence decided on the establishment of provisional quarantine centres in the wake of the looming 'COVID-19' threat, but irrational fears and protests continued to hamper those efforts.
However, the Army on the guidelines, given by Commander of the Army, Lieutenant General Shavendra Silva, in less than 72 hours improvised two Centers, situated in isolated, remote and very less-populated Punani and Kandakadu areas for this specific purpose after equipping both centres with all amenities and other facilities. Likewise, Lieutenant General Silva, in close collaboration with others is in the process screening a few more suitable places to be used in future in the event of any emergencies, the release read further.
During the passage of those expatriates, the Army had to face many hurdles in terms of vehicles, needed for their transport and provision of refreshments and meals as some of the public were vehemently refusing even for a stopover en route to the East, the release continued. Despite those challenges, escorting Army troops provided them with refreshments and lunch from reputed hotels. This was an attempt of national importance to isolate them purely for quarantine process as none of them have been confirmed positive or contagious as of now, the Army added.
By Tuesday (10) afternoon, Colonel (Dr) Shaveen Gamage, Deputy Director, Preventive Medicine & Mental Health Services of the Colombo Army Hospital, along with a team of 6 Army doctors, took charge of quarantine of all those 305 expatriates, including 2 foreign nationals (father and son) who had arrived from South Korea and Italy in the past 24 hours, identical to how those Army medical experts previously managed with Diyatalawa inmates.
In the past 24 hours, escorted by the Police, STF and Army personnel, buses carried 281 of those persons by road to the East while a batch of 24 more expatriates were flown in a Mi 17 helicopter at the initial stage on Tuesday (10).
"This completely free quarantine process, perhaps one of the firsts to be launched with no cost to the person, without causing any indifference or embarrassment whatsoever to any of those passengers is completely effected for their own best interests as well as for their fellow-Sri Lankan populace at large, rightly assessing the grave threat posed due to this fast swelling epidemic of 'COVID-19' virus at global level," the release said.