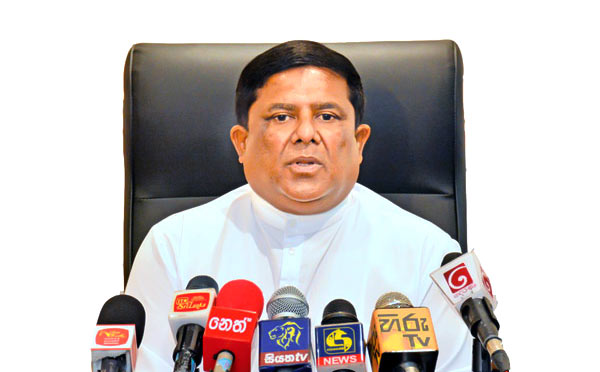 The United National Party (UNP) today said it was ready to make a maximum sacrifice to avoid a division of the party.
UNP former MP Vajira Abeywardene told a press conference that his party was ready to make maximum sacrifice to safeguard unity of the party.
He invited the Deputy Leader of UNP Sajith Premadasa and others to sign an MoU with the UNP.
"We are ready to make maximum sacrifice to safeguard the interests of UNP and will keep the doors open for Mr Premadasa and the group to get into an agreement with us," he said.
"We are ready even to sacrifice the General-Secretary's post as well and to have a continuous dialogue with the other group," he added.
"It will be possible to form a government if both factions contest in unison even if we don't secure 113 seats in Parliament," he said.
Mr Abeywardene said the constitution of the Samagi Jana Balawegaya (SJB) was more or less the constitution of Ape Jathika Peramuna.
"JSB should change this constitution and make it suitable for an alliance," he said in this regard.