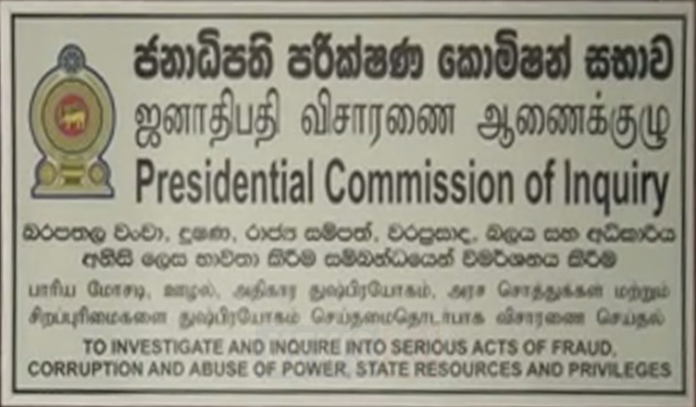 The Presidential Commission of Inquiry (PCoI) to probe and obtain information with regard to alleged incidents of political victimization from 8th January 22015 to 16th November 2019 has so far received 1,187 complaints.
A spokesperson of the Commission stated this speaking to media.
The PCoI recently extended the time period for receiving complaints until tomorrow (06).
Preliminary investigations on these complaints are conducted by the police unit of the Commission and its panel will record statements pertaining to the complaints.