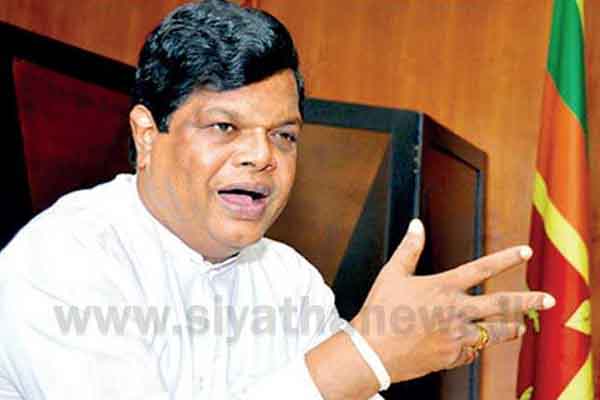 The government will discuss with the Election Commission on the decision to suspend the training of graduates who are selected for public service, says Minister Bandula Gunawardena.
He mentioned this addressing the press conference held this morning (05) to announce the decisions made by the Cabinet of Ministers.
Speaking on the matter, Minister Gunawardena pointed out that the government had selected a total of 45,585 graduates to be absorbed into public service as trainees by March 01.
He noted that, during the presidential election campaign last year, Gotabaya Rajapaksa had promised the implementation of this programme to provide job opportunities by January this year, however it was delayed by a few months due to several technical issues.
He also emphasized that this recruitment programme is not a propaganda of any sort aimed at the General Election.
Earlier today, it was reported that the Election Commission has decided to temporarily halt the training programme for job-seeking graduates, who are being recruited for the public service, until the General Election concludes.
The Commissioner General of Elections Saman Sri Ratnayake has directed a letter notifying the decision to the Secretary to the Ministry of Public Administration, Home Affairs, Provincial Councils and Local Government.
Under the government's programme to provide employment opportunities to unemployed graduates, a total of 45,585 were identified as qualified to be recruited to public service.
The President's Media Division (PMD) on Tuesday (03) announced that appointment letters of the selected graduates were posted.
The Election Commission had stated that it has received complaints claiming that recruiting graduates to public service when an election has been called is a political campaign aimed at the forthcoming election.
The extraordinary gazette notification declaring the General Election 2020 was published on midnight of March 02.