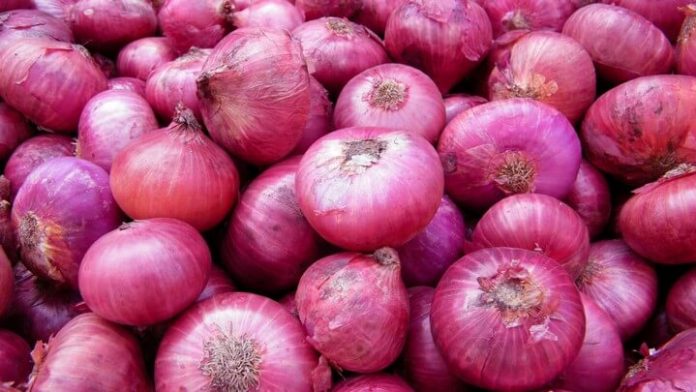 The Finance Ministry says that the government has increased the minimum guaranteed price for purchase of big onions from farmers by Rs 20 per kilogram.
Last week, the Cabinet of Ministers decided to increase the certified purchasing price of big onions from local farmers.
Accordingly, the certified purchasing price of big onions has now been raised from Rs. 60 to Rs. 80 per kilogram.
As per the 'Vistas of Prosperity and Splendour', a proposal was tabled to implement a new programme for production of crops such as big onions and to convert the extreme limits of foreign exchange spent for the import of such crops to be an income of the local farmers cultivating those crops.
The government has identified that an appropriate programme for utilizing the lands for those crops with the highest productivity should be essentially required while escalating the government certified price for big onions for encouraging them by providing a fair price for farmers' harvest.
Accordingly, the Cabinet of Ministers had approved the proposal submitted by Prime Minister Mahinda Rajapaksa as the Minister of Finance, Economic and Policy Development for increasing the minimum certified price given for a kilo of big onion at present from Rs. 60.00 to Rs. 80.00 and to launch an accelerated special programme by the Ministry of Mahaveli, Agriculture, Irrigation and Rural Development for escalating the production by enhancing the productivity of big onion crops.