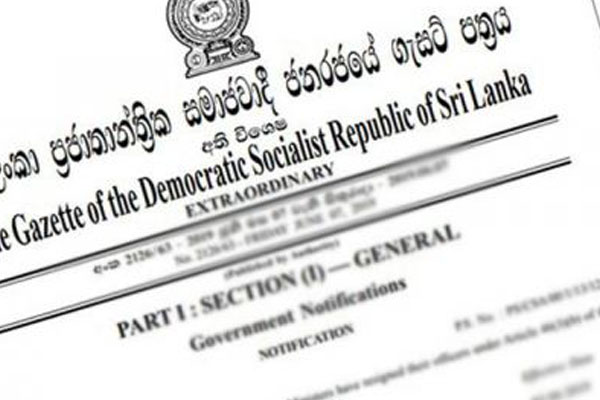 Four Extraordinary Gazette notifications pertaining to the administrative functions of the forthcoming General Election have been issued last night (03).
These gazette notifications are on the deposits from independent groups, the procedure for casting votes, the appointment of returning officers and assistant returning officers, signed by the Commissioner-General of Elections, Saman Sri Rathnayake.
Accordingly, 22 returning officers and 22 assistant returning officers have been appointed for each electoral district.
Another gazette notification that was issued was with regard to the procedure for casting vote where there is a reasonable fear of an inability to cast vote at a given polling station due to conditions prevailing in the area where the respective polling station is situated.
Such persons can make an application to the Commissioner of Elections requesting that he may be allowed to cast his vote at another polling station. The relevant applications are available at the offices of District Returning Officers, Divisional Secretariats and Grama Niladharis offices across the island, the gazette notification mentioned.
These applications must be forwarded to the Commissioner-General of Elections within one week of the notice of nomination, it read further.
In the meantime, one of the four gazette notifications is on the number of candidates to be nominated from each electoral district and the number of members to be elected in the coming General Election. It has also mentioned the deposits that should be deposited by an independent group. Recognized Political Parties are not required to make any deposit.