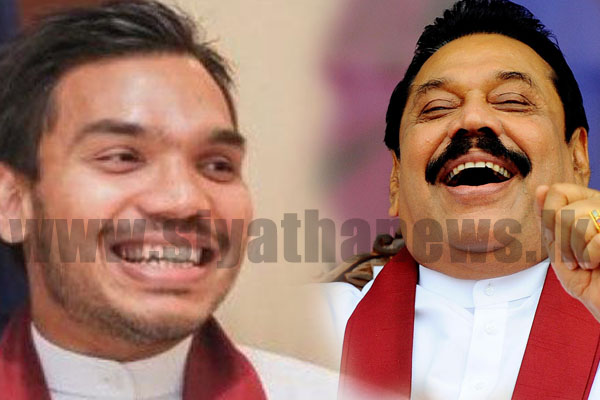 Prime Minister Mahinda Rajapaksa will be contesting at the upcoming general election through Kurunegala, according to United People's Freedom Alliance (UPFA) MP Namal Rajapaksa.
Speaking to media at Horana, the parliamentarian stated that he expects the President to dissolve the parliament at the first opportunity as the people want a strong parliament, the current parliament.
A government that is able to obtain a two-thirds majority must be established, he pointed out. However, this is not a difficult task due to the internal conflicts of the United National Party (UNP).
Namal Rajapaksa further said that he is confident that the majority of this country will give the support required to go forward with the policies of President Gotabaya Rajapaksa.