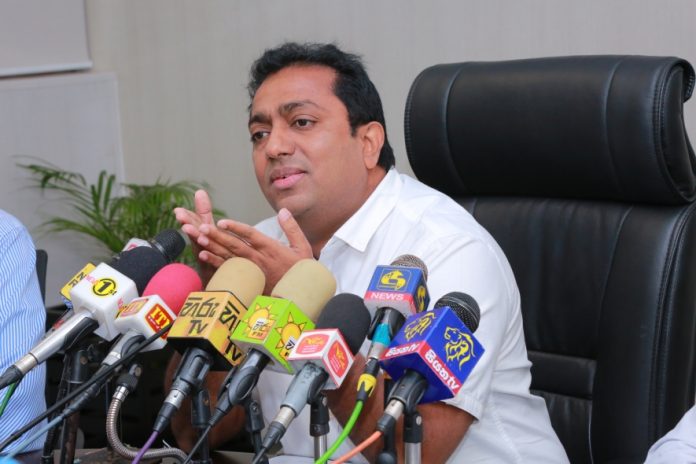 UNP working committee will meet today at Sirikotha to decide on the future course of action by the party, its General Secretary Akila Viraj Kariyawasam said yesterday.
"UNP seniors have completed most of the discussions they had in the past with regard to future of the party and the working committee which will meet today to discuss the matter," Mr. Kariyawasam said in responding to a question raised by the journalists at a press conference as to whether Leader of Opposition Sajith Premadasa would be made the leader of UNF-led alliance, while Former Prime Minister Ranil Wickremesinghe would remain as the leader of UNP.
Asked whether a new working committee has been appointed since it became defunct, Mr. Kariyawasam said most of the 67 members in the working committee have been appointed. "There are only a few changes to the working committee while most of the old members have been retained," he said.