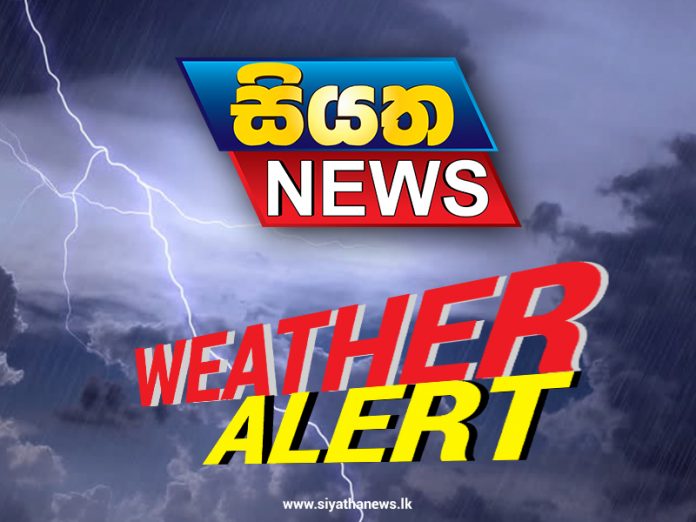 The showery condition experienced over the Eastern and Uva provinces is expected to temporarily reduce in the next few days.
Showers or thundershowers may occur at a few places in Sabaragamuwa province and in Kaluthara and Galle districts after 2.00 p.m.
Light showers may occur in Eastern province.
Wind speed can increase up to 40 kmph at times in North-Western province and in Hambantota district.