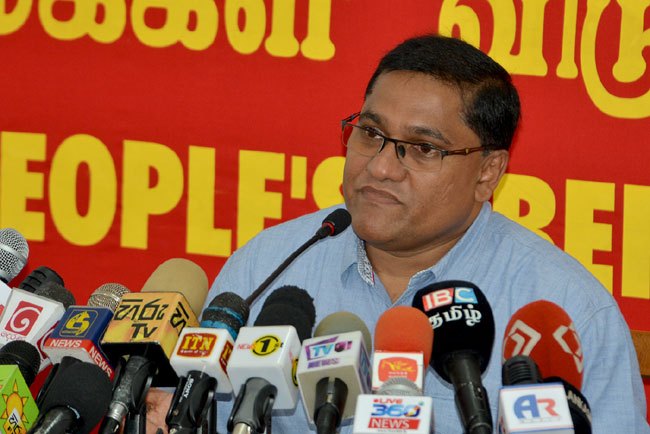 The Janatha Vimukthi Peramuna raised questions regarding the position of a Cabinet Minister for Defence.
MP Vijitha Herath: The security of the people was a major topic in the recent past. But up to now, no cabinet Minister has been appointed for the subject of Defence.
MP Sumedha G. Jayasena: The Defence Minister's portfolio has been vested with the Honourable Prime Minister.
MP Vijitha Herath: Is Prime Minister Mahinda Rajapaksa the Cabinet Minister?
MP Sumedha G. Jayasena: He has been assigned it with a few other Ministries.
MP Vijitha Herath: Is that an official Government statement? Is that correct?
MP Herath went onto note that they saw on the day the Ministers were appointed, that Prime Minister Mahinda Rajapaksa was assigned the Defence Ministry, however, that has not been gazetted up to now. He said the State Ministry has been gazetted to Chamal Rajapaksa, therefore, there is no Defence Minister.
He questioned as to how a Secretary to the Ministry can be appointed without a Minister. He went onto question; "Why has Prime Minister Mahinda Rajapaksa not been given any Ministry. Is there a problem? Are the brother's suspicious of each other? If there is a problem of this nature, they should tell the people of this country."