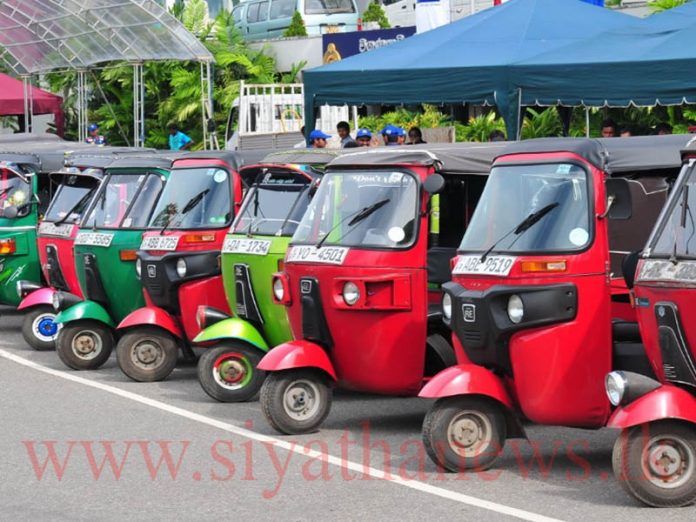 The Lanka Self-Employed Professionals' National Three-Wheeler Federation yesterday urged the government to take immediate action to implement a mechanism to regulate Trishaw fares.
Speaking to the media, Three-Wheeler Federation's President Sunil Jayawardana said their Federation requests all three-wheeler operators' to reduce the fare for the first kilometre by Rs.10 and Rs.5 for the second kilometre from January 1.
He said the decision was taken due to recent government tax reduction.
"The charge for the first kilometre was Rs.60 while the second kilometre was Rs.45. The Government had reduced taxes and it had affected the price of spare parts, oil, tyres and tubes. Also, the government had abolished the carbon tax which had imposed during the previous government," he said.
This tax concessions should be granted for the people who use three-wheelers for their travelling purposes, Mr Jayawardana said.
Without implementing a proper mechanism to regulate three-wheeler fares, these drivers will conduct their service as a scam, he said.
If the government fails to implement a programme the Federation had decided to launch a protest in front of the Human Rights Commission on Independence Day, February 4.