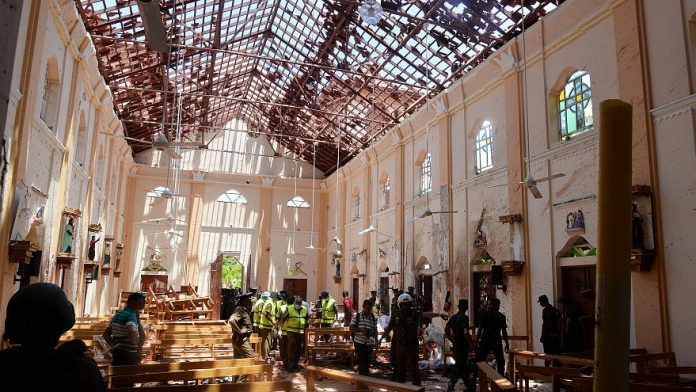 The Attorney General will not represent former President Maithripala Sirisena and former Prime Minister Ranil Wickremesinghe, the seven-judge Supreme Court Bench hearing the 12 Fundamental Rights petitions against the Easter Sunday attacks was informed yesterday.
The former President and former Premier have been cited as defendants in the petitions filed in the Supreme Court against former Defence Secretary and former Police Chief for their inability to prevent the bombings despite getting prior warnings from intelligence sources.
Additional Solicitor general Farzana Jameel informed the supreme court Bench that the Attorney General would not represent Mr. Sirisena and Mr. Wickremesinghe in this case which will be taken up on March 12, 13 and 14.
Both Mr. Sirisena and Mr. Wickremesinghe were yesterday represented by personal attorneys.
The Supreme Court Bench headed by Chief Justice Jayantha Jayasuriya, also includes Buwaneka Aluwihare, Sisira de Abrew, Priyantha Jayawardana, L. T. B. Dehideniya, Murdu Fernando and Preethi Padman Surasena will be hearing the 12 petitions filed by Nandana Sirimanne of Wellampitiya who lost his two children in the blasts, Janath Vidanage who serves the tourism industry, the BASL, Henry Marian, Ashok Stephen, Sarath Iddamalgoda, Hail Evanstan Fernando Jayawardana, Nagananda Kodituwakku, Jude Perera, Nimal Kumarasiri, Kasun Passewela and Ven. Angulugalle Jinanada Thera.
IGP Pujith Jayasundera, former Defence Secretary Hemasiri Fernando, DIG priyalal Dissanayake, former President Maithripala Sirisena, former Prime Minister Wickremesinghe and the Attorney general had been named as defendants.