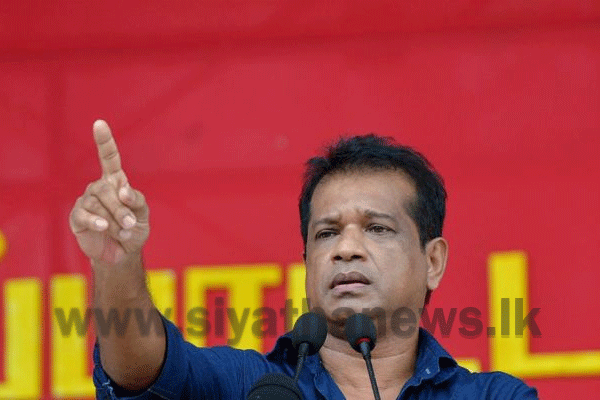 President Gotabaya Rajapaksa will not be able to secure a majority at the upcoming general elections, according to JVP Politburo member K.D. Lalkantha.
He made this statement while addressing a public rally held in Haarispatthuwa, Kandy yesterday (January 16).
Lalkantha states that Gotabaya Rajapaksa will never be able to gain the 2/3 rds majority unless he buys MPs from the opposition just like they did in the past.
However, he also added that when the government under Gotabaya Rajapaksa comes into power, to fulfill the need to build a strong opposition that the people should join the JVP and the National People's Movement during the upcoming parliamentary elections.