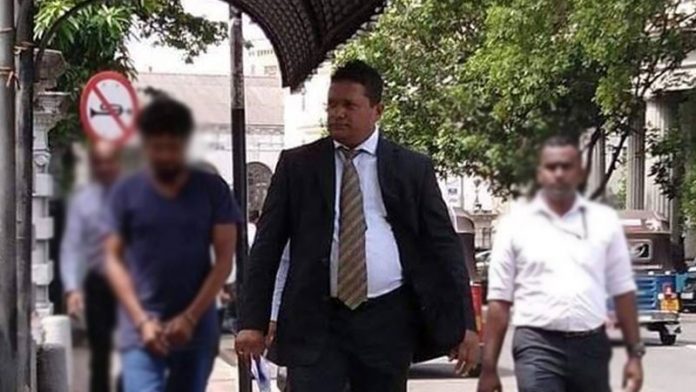 Police Headquarters has started a special investigation over Inspector Nishantha de Silva for abruptly leaving the country for Switzerland without obtaining permission from the Police Department.
The inquiry has been commenced over the former OIC of the Criminal Investigation Department's Organized Crime Investigation Unit Nishantha de Silva, who had reportedly left for Switzerland with his family few weeks back.
A senior police officer said this investigation has been initiated to find as to why relevant action have not been taken against Mr. de Silva by the police authorities when he had handed over his official residence, official vehicle and the service pistol to the CID and has got the leave approved prior to his departure. He said that some officers of the Criminal Investigations Department, its administrative division, and transport division should be responsible for Nishantha Silva's leaving the country.
He added that several police officers have been deployed with arms for his personal security and it was questionable as they too remained silent about his unforeseen departure. In the meantime, Police Special Investigation Unit (SIU) conducts an investigation in this regard and recorded statements from several police officers including the former Director of CID SSP Shani Abeyesekera and former ASP B. S. Thissera. Also, further statements are scheduled to be recorded from more officers as well.