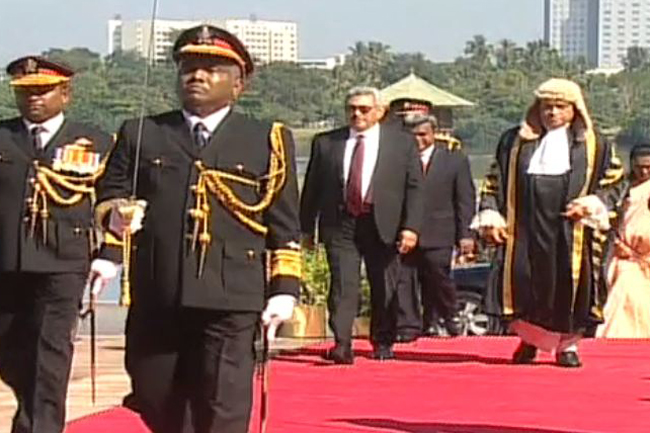 President Gotabaya Rajapaksa arrived at the Parliament Complex a short while ago for the ceremonial inauguration of the fourth session of the eighth Parliament.
The President was accorded a welcome by Speaker Karu Jayasuriya, which is being followed by the recital of Jayamangala Gatha by a group of students.
The President is scheduled to address the House and present his policy statement during the new parliamentary session today.
The ceremony commenced without the traditional horse and vehicle convoy as well as the 21-gun-salute under the instructions of the President.