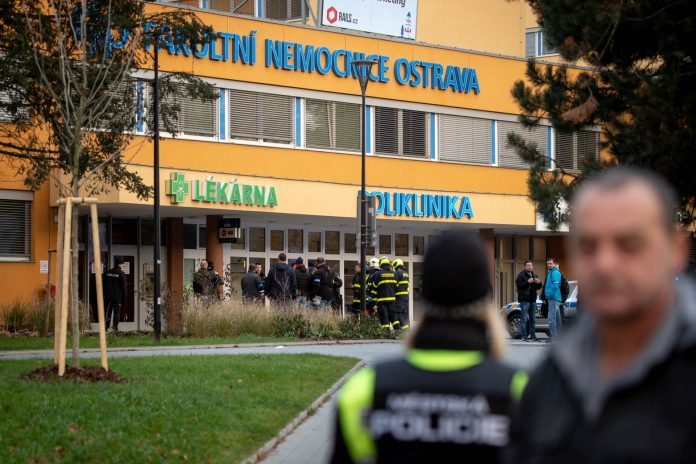 A 42-year-old man who killed at least six people in a hospital in the Czech city of Ostrava on Tuesday (December 10) died of his wounds after trying to kill himself, the country's interior minister said.
Jan Hamacek said police tried to resuscitate the shooter but that he died around half an hour after they arrived on the scene.
Hamacek confirmed that the death toll currently stood at six and another three people were injured, adding that it was not possible to comment on their condition.
It was unclear what motivated the shooting, which happened in the early morning at the outpatient clinic of the University Hospital in Ostrava, 350 km (217 miles) east of the capital Prague and near the border with Poland.