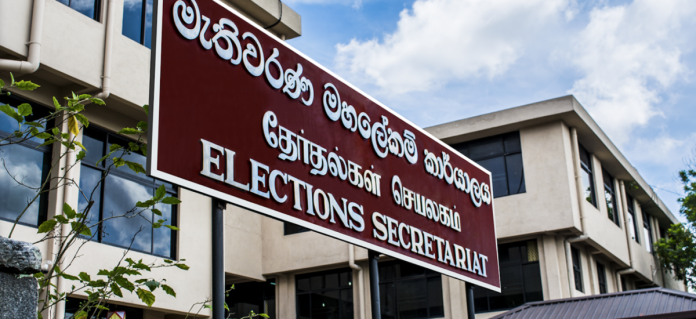 The National Election Commission has warned Presidential Candidates against holding any events promoting a candidate inside state institutions.
Elections Commissioner General Saman Sri Ratnayake said the instructions were issued yesterday during a meeting held at the National Election Commission with Presidential candidates, political party representatives and secretaries. He said that several complaints had already been lodged alleging that several programs had been carried out promoting candidates inside State institutions. He said the police had been informed and necessary measures have been taken.
The NEC announced that strict action will be taken against anyone who organizes such events at public institutions.
Meanwhile, postal voting for the 2019 Presidential polls will be carried out tomorrow and the day after.