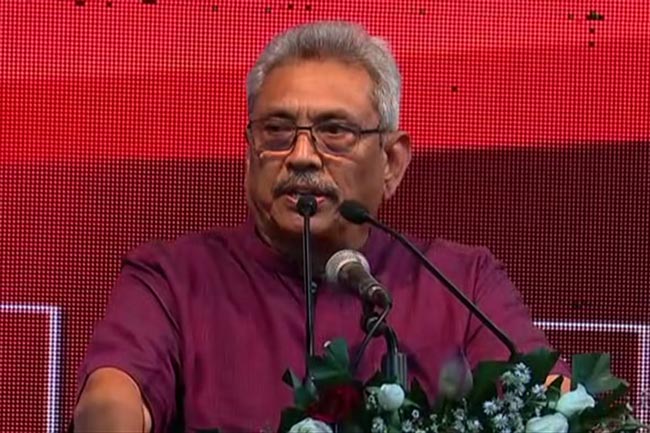 Sri Lanka Podujana Peramuna Presidential Candidate Gotabaya Rajapaksa slammed the present government for suspending all projects launched by the previous government adding that it was the sole reason for the economy to collapse.
He said it cost the jobs of almost 400,000 people directly involved in projects through supplies , contracts and other related matters.
Gotabaya Rajapaksa said the present government has no proper understanding on economic management and only wanted to insult Mahinda Rajapaksa and that is why they resorted to storing paddy at the Mattala International Airport.
He went on to note the proposals he put forward to revive the economy were prepared in consultation of various experts during the past 04 years.