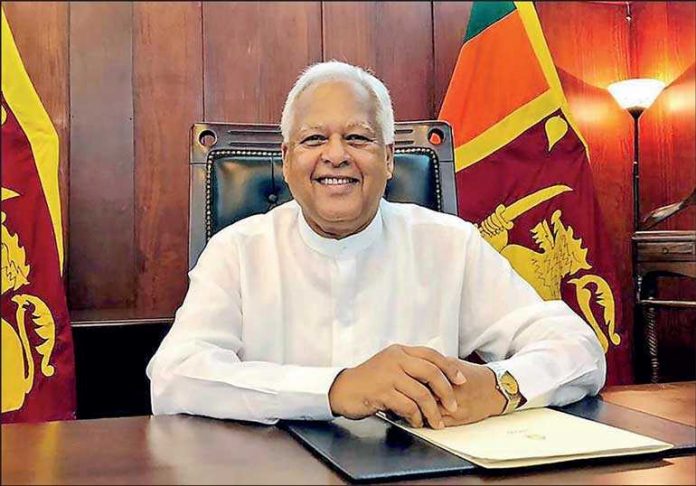 The weekly media briefing organized by the Sri Lanka Podujana Peramuna was held with the support of the Sri Lanka Freedom Party as well.
UPFA MP Dr Sarath Amunugama:
"Though Mr Sajith Premadasa is the nominal UNP candidate behind him is the same old gang. The same old bond scam gang is behind him.
His hands have been tied by resolution of the UNP that Mr Ranil Wcikremesinghe should continue to be the party leader, that he will continue to be the prime minister, that some of the ministers that are involved in the bond scam will be again back in the cabinet. So this is not acceptable.
Not only to us, not only to the public but also to many parts of the UNP itself. As this campaign develops you can see, who is the candidate is giving a rational view regarding the future? You will also see it in the manifesto tomorrow. Who is seriously addressing issues? and who is talking about a technology-based future?"
UPFA MP Chandima Weerakkody noted that if the country does not have a prime minister-president combination that can work together, under whatever government the country is going to be unstable. He added that Gotabaya Rajapaksa, Mahinda Rajapaksa combination is a proven combination for success.
UPFA MP Faiszer Mustapha:
"SLFP is a party that has always worked for the benefit of the party. We have been left-oriented, we have always got the support from the right-thinking people of this country.
Therefore, with the support of the SLFP, we will govern this country for the betterment of the people. There is no point is having a leader who is elected with a minority of the majority community and a majority of the minority community. Because you cannot take decisions for the betterment of the country and you cannot take decisions to solve issues faced by the minority."